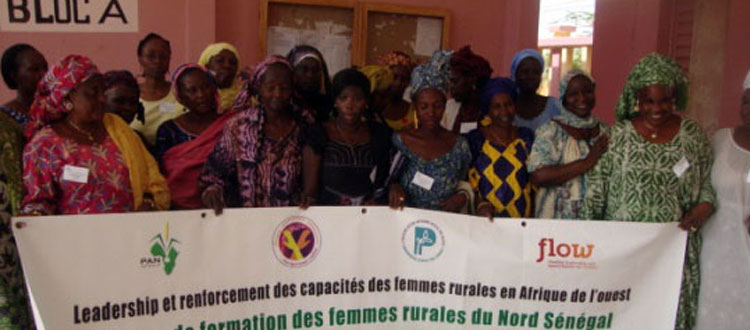 Northern Senegal holds women's training to build leadership capacity
Twenty (20) women leaders from organizations of women farmers, civil society, women's rights activists and local officials participated in a local capacity building workshop for rural women in Podor (Senegal) from August 4 to 6, 2014 . Participants came from Matam, Saint-Louis, Linguère, Dagana and Podor, localities in North Senegal.
The workshop was led by three (3) facilitators who participated in the sub-regional workshop for trainers organized in Somone (Mbour, Senegal) last January 2014. Four (4) modules on leadership, globalization, food security and communication skills were used with an approach based on workshops, role playing and sharing of experience.
The workshop was organized by Pesticide Action Network (PAN) Africa in cooperation with the Union of Young Farmers Kawliwoundé (Ujak) and Consortium for Advancement of Women Walo in North Senegal.
Media Alert by Pesticide Action Network (PAN) Africa
# # #
Contact :
Maïmouna DIENE, maimounadiene@pan-afrique.org