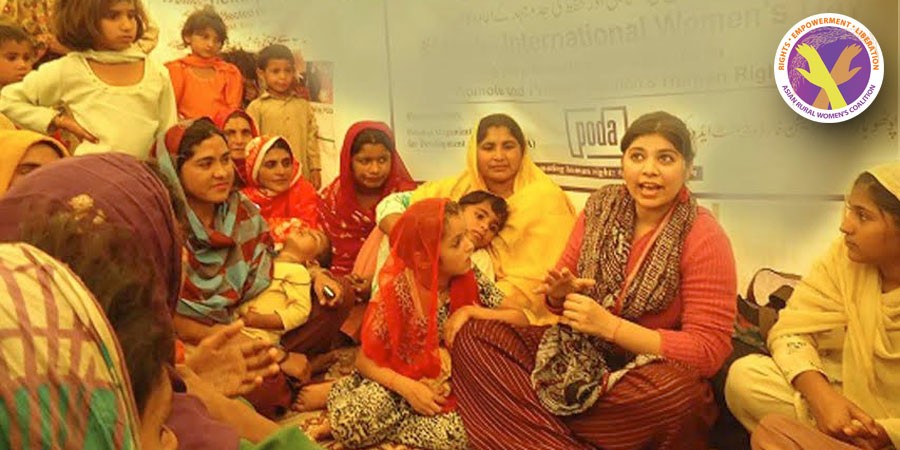 The ARWC is committed to the development of a movement of women peasants, agricultural women workers, indigenous women, Dalit women, nomads, fisherfolk, informal and formal workers, migrants and advocates calling for rural women's rights, empowerment and liberation!
International Day of Rural Women, established by the UN General Assembly in 2007, recognises "the critical role and contribution of rural women, including indigenous women, in enhancing agricultural and rural development, improving food security and eradicating rural poverty."
ARWC honours rural women and advocates from all countries across Asia who continuously fight for survival, justice and freedom. ARWC celebrates the leadership, strength, creativity, and commitment in pushing for gender equality while improving lives of the general rural populace.
The ARWC draws its attention both to the contribution that rural women make in their homes, workplaces, communities and the societies and the many challenges that they face.
In the name of development and economic growth, our farms, forests, waters, ancestral territories and livelihoods were taken away. Massive land acquisitions and conversions have been systematic that displace hundreds of communities from their sources of livelihoods. Insufficient effort to tackle climate change made by the governments and corporations, and their lack of accountability put us in more disastrous situation in flood, drought, and land degradation. The caste and rural patriarchal structures impaired our cultures, education, marriage and future. With the worsening hunger and poverty situation, aggravated by soaring prices of commodities, rural women bear the greatest burden.
Yet, in the face of greater challenges posed by the global crisis, Asian rural women have shown not only extreme resilience but more importantly have played critical roles in asserting their rights and changing their situation. Rural and indigenous women defend and reclaim their land, natural resources, livelihoods, decent living condition with health and education. Rural and indigenous women contribute to their communities with their expertise, encourage other rural women and stand together to bring brighter future. Rural and indigenous women raise their voices and confront systemic violence and oppression: patriarchy, corruption, militarism, expropriation and exploitation, against the authorities, multinational corporations, governments and capitalist-imperialists.
Taking an opportunity of the 5th International Day of Rural Women, ARWC highlights and celebrates 100 rural and indigenous women for their leadership, passion, strength and courage in resisting human rights violations, gender injustices and discrimination.
Please click links below for their inspiring stories.